Is leave in conditioner good for natural hair?
Leave-in conditioners, also known as no-rinse or leave-on conditioners, are applied to your hair after you've washed it and before you style it. They're most often used on towel-dried hair.
They aren't rinsed out like ordinary conditioners. Leave-in conditioners provide moisture to the hair while also protecting it from damage and detangling the strands.
Leave-in conditioners may help almost any hair type — curly or straight, natural or color-treated — but they may be especially beneficial if you have dry, damaged, or frizzy hair. If you use heat-styling products like curling or straightening irons, they may come in handy.
How to use a leave-in conditioner
After shampooing, use a leave-in conditioner. It may take the place of a regular shower conditioner, but you can use both if you like – especially if your hair is exceptionally dry or damaged.
When your hair is still moist, it's preferable to apply the product. For optimum results, follow the procedures below, but be sure you read the directions on the bottle:
Rinse your hair well after shampooing it in the shower.

If you wish to use a standard conditioner in the shower, do so after thoroughly rinsing your hair.

To eliminate excess water, gently pat your hair dry with a towel after leaving the shower.

Apply a tiny quantity of leave-in conditioner to your hair, following the directions on the container.

To untangle your hair, brush it with a brush or comb.

Allow the hair to air dry or be styled as desired.

For all hair types, the procedure is essentially the same. If you have thicker hair than someone with thin hair, you may need to apply an extra leave-in conditioner.
If you have curly or thick hair, a wide-tooth comb might assist in spreading the conditioner more evenly. If your hair is really fine, you may just want to use the leave-in conditioner on the ends.
Look to your hair for answers when it comes to frequency of usage. Continue to use a leave-in conditioner if your hair looks and feels healthy and you're using it every day. However, if your hair becomes overly greasy or limp, you should apply it less often.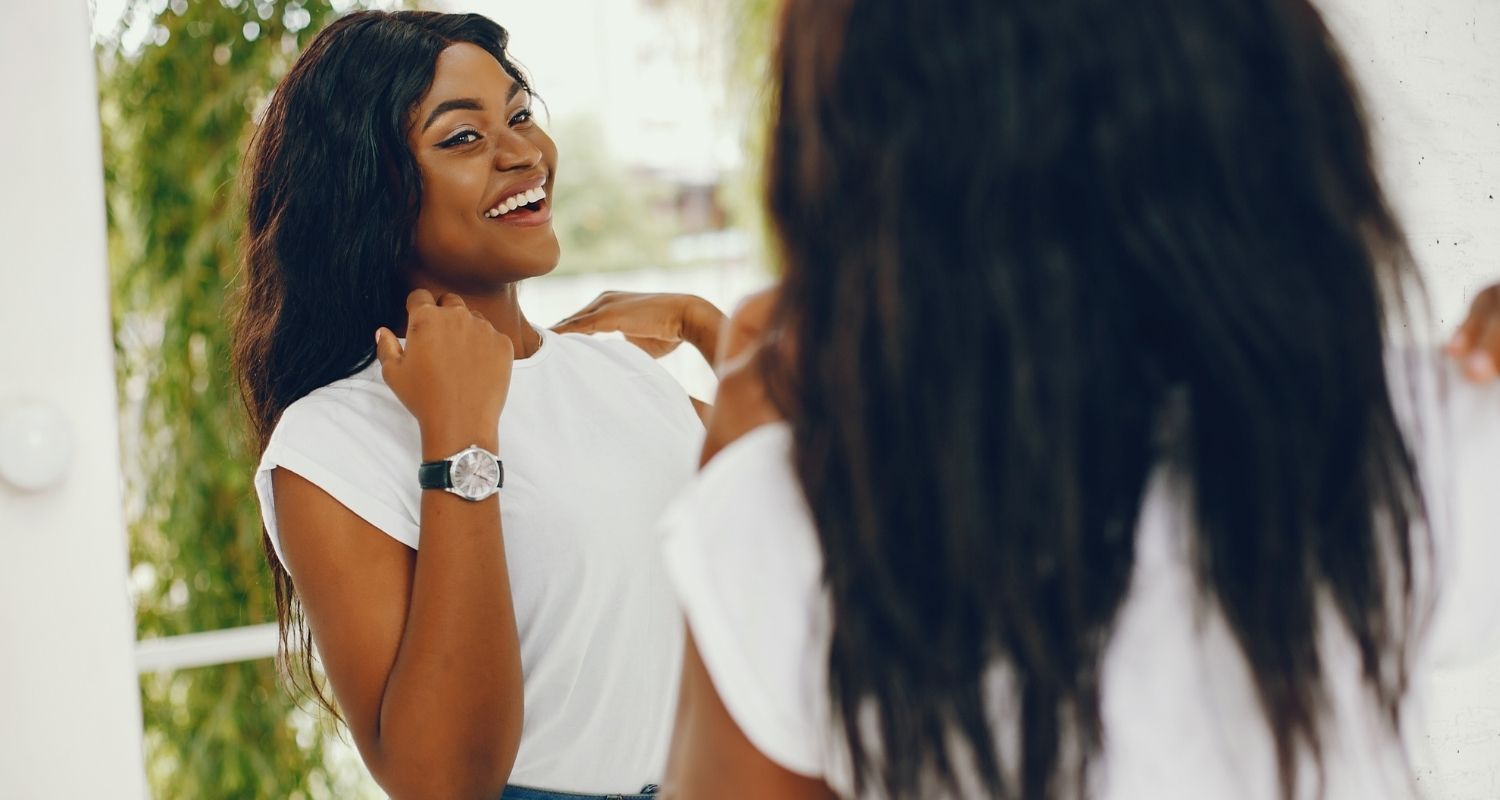 Benefits of leave-in conditioner
The biggest advantage of utilizing a leave-in conditioner is that it adds moisture to the hair, which improves its general health. Leave-in conditioner is beneficial to all hair types. Here's how:
Dry hair

– People with dry hair will benefit the most from a leave-in conditioner since it may give the required moisture. Damage, frizziness, and breakage may all result from dry hair. Consider focusing the leave-in conditioner on your ends if they are extremely dry.

Frizzy hair

– Frizzy hair is often very dry. Even if you take good care of your hair, if you live in a hot, humid, or extremely dry region or spend a lot of time in the sun, you may notice that it becomes frizzier. By providing moisture to the hair and smoothing it out, a leave-in conditioner may help battle frizziness. Because the leave-in conditioner covers the hair, it protects it from the sun's heat and other harsh elements.

Damaged hair

is readily damaged by hot styling devices, bleach, dyes, chemical straightening, or perms, and by regularly pulling it back into ponytails or braids. These methods may cause hair to become frizzy and dull by damaging the hair shafts. When used before styling or using heat tools, a leave-in conditioner protects the ha and may also help keep hair moisturized.

Coarse or curly hair

– The increased moisture offered by leave-in conditioner may improve curly, coarse, and textured hair. Curly hair is prone to dryness and requires more hydration, and this is because your scalp's natural oils take longer to distribute down the length of your curls. Applying leave-in conditioner to the length of your hair and combing it in may make your curls seem healthier and more defined, with less frizz.

Bleached or color-treated hair

– Your hair will most likely be damaged if it has been bleached or dyed. Look for a color-treated hair leave-in conditioner that may help lock in color and add shine.

Fine hair

– Normal conditioners may weigh it down if you have fine hair, making it seem flat and heavy. The Leave-in Conditioner is lighter than the regular conditioner, yet it adds hydration and luster to your hair. You could benefit from using a leave-in conditioner instead of a rinse-out conditioner. If your hair is fine or limp, use the leave-in conditioner solely to the ends.
Difference between traditional and leave-in conditioners
Leave-in conditioners are often made to be lighter than standard conditioners that you rinse away in the shower, and this keeps the hair from being weighed down. Instead of forming firm connections, these products produce a detangling action that aids in combing and keeping your chosen style. As a result, they're often utilized shortly before your style.
How to pick leave-in conditioner
It might be difficult to find the right product for you with so many possibilities on the market. Avoid products that include alcohol or colors as a general rule since they might cause dryness.
Silicones and glycerin are common constituents in leave-in conditioners, which assist in preserving and coating the hair without adding weight. Natural oils, plant extracts, and vitamins are all possible additions.
The first step is to determine what kind of hair you have: curly, straight, fine, thick, damaged, or colored. Because many leave-in conditioners are developed for certain hair types, reading the label before purchasing is essential. As a general rule of thumb:
Look for a product that provides heat protection if you use heat-styling products on your hair, such as flat irons or curling irons.

If you color your hair, seek a leave-in conditioner designed to keep the color from fading.

Choose a lightweight leave-in conditioner or one that gives volume to your hair if you have fine hair.

Look for a creamy leave-in conditioner with a lot of natural oils if you have curly hair.
Takeaway
To provide moisture and help untangle your hair, use a leave-in conditioner as part of your usual hair care regimen. It's particularly effective if you have dry hair or use hair-damaging techniques or products, such as heat styling tools, bleach, or chemical perms.