Best Curly Hair Products for Women
Obtaining Natural Curly Hair Without Using Heat Styling Tools
It's official – if there was ever a moment to rock your easy tousle and corkscrew curls. If the idea of straightening your natural texture one more time makes you feel worse than another lockdown, we're here to teach you how to skip the irons and go for a more natural look. Leave the style tools and heat damage since improving your hair's natural movement doesn't have to be a difficult task.
Styling Natural Curly Hair Overview
Instead of stroking damp hair all over, twist it with a towel.

Substitute a wide-toothed comb for your hairbrush.

At the hairdresser, request a 'feathered' cut.

Substitute a curl cream for your hair serum.

Utilize a diffuser attachment for your hairdryer.

Avoid products that claim to be "anti-frizz".

Purchase a mousse that has a contemporary non-crispy recipe.

Select a hairspray with a mild grip.

Take advantage of a thorough conditioning treatment.

Consider using a salt spray.
Intrigued? Below, you'll find detailed information on the techniques necessary to manage your natural texture and become a fully-fledged curly girl.
How to Style Natural Curly Hair
When drying, use the 'twist and push' technique
While we are all guilty of rough drying our hair after a shower, the vigorous action may crush natural curls and promote an unattractive halo of frizz. According to hairstylist Lee Stafford, the far gentler 'twist and push'' technique preserves curls and adds body.
"Take your towel and gently push and twist the hair instead of rubbing it back and forth," he says. "Rubbing the hair vigorously to dry it will force the hair cuticles upward, resulting in frizz."
Ditch the hairbrush
Because curly hair is more dry and brittle than other hair types, rubbing it with a brush can cause breakage and iron out your curl's natural form. Untangle your hair by running a wide-toothed comb over it while conditioning in the shower. After that, leave it alone.
Ask your hairdresser to use a razor or scissors to feather the ends of your hair
This is one of the best-kept hairdressing secrets. Consider a synthetic ribbon — when scraped with the sharp edge of a pair of scissors, the end curls upward — this is the effect of feathering your hair.
Swap your oily serum for a light curl cream
While oils and serums are excellent for smoothing down flyaways, treat your mid-lengths and ends to something lighter if definition is your goal. Curl creams' milky formula helps curls rebuild quickly and without weighing them down.
When blow-drying, always use a diffuser
A diffuser is necessary for balancing curl patterns. To shape your curls, just switch to the 'low' setting on your hairdryer and place them in the diffuser to achieve flawlessly defined curls.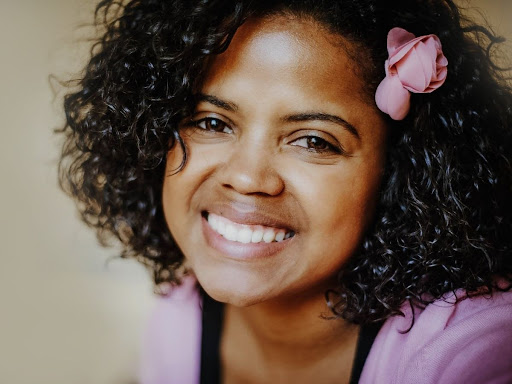 Avoid products that claim to be "anti-frizz"
Shampoos, conditioners, and serums that promise to eliminate frizz and flyaways will simply add weight and pull curls down.
Change up your mousse game
Mousse has the potential to be a game-changer. It's loaded with flexible proteins that help to reinforce each curl without leaving it rigid. If you use too much product, a pool of hair oil will cut through any crispiness, softening the curl and extending the life of your style.
Seal in your style with a light-hold hairspray


Avoid saturating your natural curls with heavy hold hairspray to keep them in control. Rather than compromising on mobility, blanket your hair with a little light-hold hairspray.

Treat your hair to a deep conditioning treatment
Treat your hair to an extremely hydrating conditioning treatment once or twice a month to quench parched curls and promote a vibrant bounce. Apply to shampooed hair and let the antioxidants and fatty acids do their job.
Don't be afraid of salt sprays
Reapplying mousse will soak your curls and cause them to become rock rigid. Rather than that, revive a two-day-old style with a thin layer of salt spray. Scrunching a dry texturizing spray or salt spray into wet or dry hair revitalizes a fading mane.

For the best in curly hair products for women, be sure to visit Lacaille Beauty online.