Is Your Hair Not Looking As Good As It Used To?
Your hair, which was previously luscious and thick, has been thinning in recent months or years. After washing, you notice that there is more hair in the shower drain catch than normal. You color-treat or dye your hair regularly and find that you need to do it more often due to color fading. You used to have gleaming strands, but recently, your hair hasn't been its usual gleaming self even after using shine-boosting treatments or products. You've been using the same shampoo and conditioner set (or simply shampoo) for a long time. Your hairstylist has remarked on how your hair seems different or how difficult it has recently been to cut into your regular style. Last but not least, you no longer have the same feeling of pleasure or confidence in your appearance when you look in the mirror, and it's not because you've gained weight or acquired wrinkles!
All of these symptoms, and more, lead to lifeless hair that is being stripped of its shine. Many women disregard it as a natural part of the aging process, saying, "Oh well, what can you do?" But don't do it! While it is normal for individual strands of hair to thin somewhat over time, with more advanced thinning happening around menopause, severe hair loss is not. This is particularly true if you are a young lady (in your thirties or less). What else might be causing this hair damage if not aging? Most likely, it's your shampoo!
Chances are, if you've been using the same brand of shampoo for a long time, it includes sulfates. While sulfates were previously a popular component in many cleansers (shampoo, body washes, dish detergent, laundry detergent, and floor cleaners, to mention a few), research on sulfates has been performed in recent years to determine what sort of harm this ubiquitous chemical may cause. In summary, the findings indicate that, although sulfates are safe to use on non-permeable surfaces such as dishes and floors, they are not safe for use in people. Because shampoo is so extensively used, almost everyone in the United States put this possibly deadly ingredient on their heads! This chemical weakens the hair by removing the protecting keratin on the shafts. Hair thinning, hair loss, and dull hair are the long-term consequences.
Fortunately, with this new data in hand, shampoo producers big and small have been fast to design and market sulfate-free shampoos to the general public. Consequently, the product equals the performance of older shampoos in terms of cleaning and improves the health of the hair shafts. Beautiful hair for the rest of your life? It is possible!
Benefits of Sulfate-Free Shampoo
Who should use a sulfate-free shampoo?
Those whose hair has been colored, permed, relaxed, or straightened using keratin (Brazilian blowout)

People who have sensitive skin or dry skin in general, such as those who suffer from dandruff, itchy scalp, or eczema.

Anyone with dry or brittle hair
Sulfate shampoos may be drying not just on the hair, but they can also drain moisture from the scalp and skin. If you have eczema on your face, back, or arms, you may aggravate the condition by not paying attention to the ingredients in your hair shampoo.
According to certain research, sulfates may lead to hair follicle damage and thinning hair. If you've been losing hair and haven't recently had a baby, or if you're a male and baldness doesn't run in your family, try a sulfate-free shampoo to see if it helps with your hair loss. Unfortunately, even the finest sulfate-free shampoo will not prevent hair loss caused by your family's genetics, hormone changes from a recent pregnancy, or side effects from chemotherapy treatment for cancer.
The finest sulfate-free shampoo should include mild conditioners and humectants to restore moisture balance and smoothness to color-treated hair. Proteins and vitamins are also essential.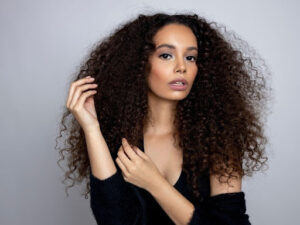 Hydrolyzed wheat protein is another excellent ingredient to use in a shampoo for color-treated hair since it adds strength and body to the hair. Wheat, which penetrates the cortex, replenishes hair by providing Cysteine, a hair strengthening protein, to hair that has been damaged by chemical and color treatments, as well as frequent use of the hairdryer and flat iron.
Panthenol (pro-vitamin B5) is another essential component since it may lubricate the hair shaft, coat the hair's surface, and make the strands look glossy and smooth. The silky film also has great glide between neighboring strands of hair as well as detangling qualities. Panthenol can penetrate the cuticle and enter the hair shaft, where it helps in moisture retention and volume.
When looking for the finest sulfate-free shampoo, make sure the ingredients contain botanicals that are good for your scalp as well. Remember that having a healthy scalp is important for having attractive hair.
Calendula is an example of a skin-beneficial botanical. Recent European research has shown that the flavonoids in calendula flowers have antibacterial and antifungal effects. This may explain why herbalists have long used calendula to heal wounds, skin disorders, and other scalp issues.
Rosemary, a phenolic acid-rich plant, has antibacterial, antifungal, and scalp-healing effects. It has also been utilized in the past as a potential therapy for hair loss and hair growth stimulation. Rosemary's main effect is to increase circulation to the scalp, encouraging it to recover its moisture and regenerate skin cell health, thus alleviating dryness and irritation.
Finally, check to see whether your shampoo contains sodium chloride, especially if you're searching for a shampoo after keratin treatment for your hair. Many hair care firms utilize sodium chloride as a low-cost thickener in their shampoo formulations. Although sodium chloride is just table salt and is non-toxic, it, along with sulfate shampoo cleansers, may shorten the length and quality of your expensive keratin treatment or Brazilian blowout. Keep sodium chloride and sulfates in mind when searching for the finest shampoo for color-treated, chemically-treated, or dry hair.