Accelerate Hair Growth and Repair Dry Hair with Lacaille Beauty
Why do men love long, shiny hair?
Hair that is long, glossy, and healthy has always been one of the first things that a man notices about a lady. This is why so many faiths require women to cover their hair in church with a scarf, or to keep their long, gorgeous hair from distracting the males during their devotion!
Healthy hair
The current vogue for long, natural-looking hair is proof that certain things never change. Thus, when a guy is searching for a healthy lifemate, his instincts urge him to look for external indications of health first such as long, glossy hair.
Positive attention
Long, lustrous hair always garners a great deal of favorable attention, whereas long, dry hair will simply draw attention to yourself (nobody wants to run their fingers through lifeless, drab hair).
Certain lengths of hair are very ancient in hair terms, and if they've been damaged by the sun, sea, or chlorine, as well as curling tongs or straightening irons, you may end up with long, thinning hair. Breakages cause this kind of thinning in the dry hair shafts and, unless treated professionally, the situation may become worse. While it may seem as if it is not growing at all, it is just in urgent need of some moisturizing treatment.
Be full of 'life'!
Fortunately for all the women who like long hair but neglect to care for it properly, Lacaille Beauty has developed a line of treatments specially intended to reinvigorate thinning, long hair and prevent future hair loss. This professional treatment line contains vital vitamins, minerals, lipo-acids, fragrant essential oils, and 'yummy' flower petal extracts, all of which help enhance, protect and promote quicker development.
The key to developing thick, long hair is similar to the secret to growing anything else — proper nourishment is required!
Fresh start
Even if you've been a little 'naughty' with your hair care in the past, you can now repair the damage at home with a professional restructuring treatment!
Strong, shiny, bouncy hair
After treatment, the hair cuticle is thoroughly maintained with Lacaille Beauty Long Hair shampoos, conditioners and style lotions. This indicates that the natural healing mechanism has the necessary 'energy' to rebuild the structure. Your damaged hair will grow stronger, softer, and shinier with increased elasticity, thus preventing future split ends!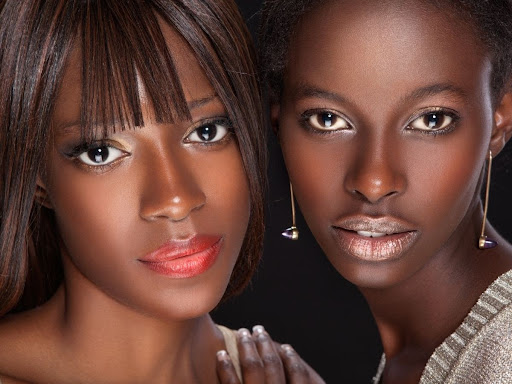 Long Hair Growth Accelerator

– This biological 'energizing agent' feeds the hair roots, boosts the number of hair-forming cells, and promotes hair growth. It significantly accelerates the development of healthy hair by 32%!

Long Hair Repair

– Spliss Repair serum immediately smooths the hair's cuticle and 'glues' broken ends together.

Long Hair Deep Treatment

– A deep-penetration repair therapy that revitalizes the hair cortex and prevents brittleness.
Bring out your inner goddess
Lacaille Beauty is dedicated to developing certified organic personal care products that include ingredients obtained responsibly and picked with care, to guarantee the finest quality essences are used. Our formulas are created using the finest components available. We do not use synthetic substitutes that are harmful to your health or the environment.
Lacaille Beauty products for long hair are a simple but highly effective method to care for and accelerate longer hair growth.

You can see our whole collection at lacaillebeauty.com/shop or contact us at info@lacaillebeauty.com for more information and products on hair growth and repair.